Beer delivery £4.50 * Free delivery on orders over £50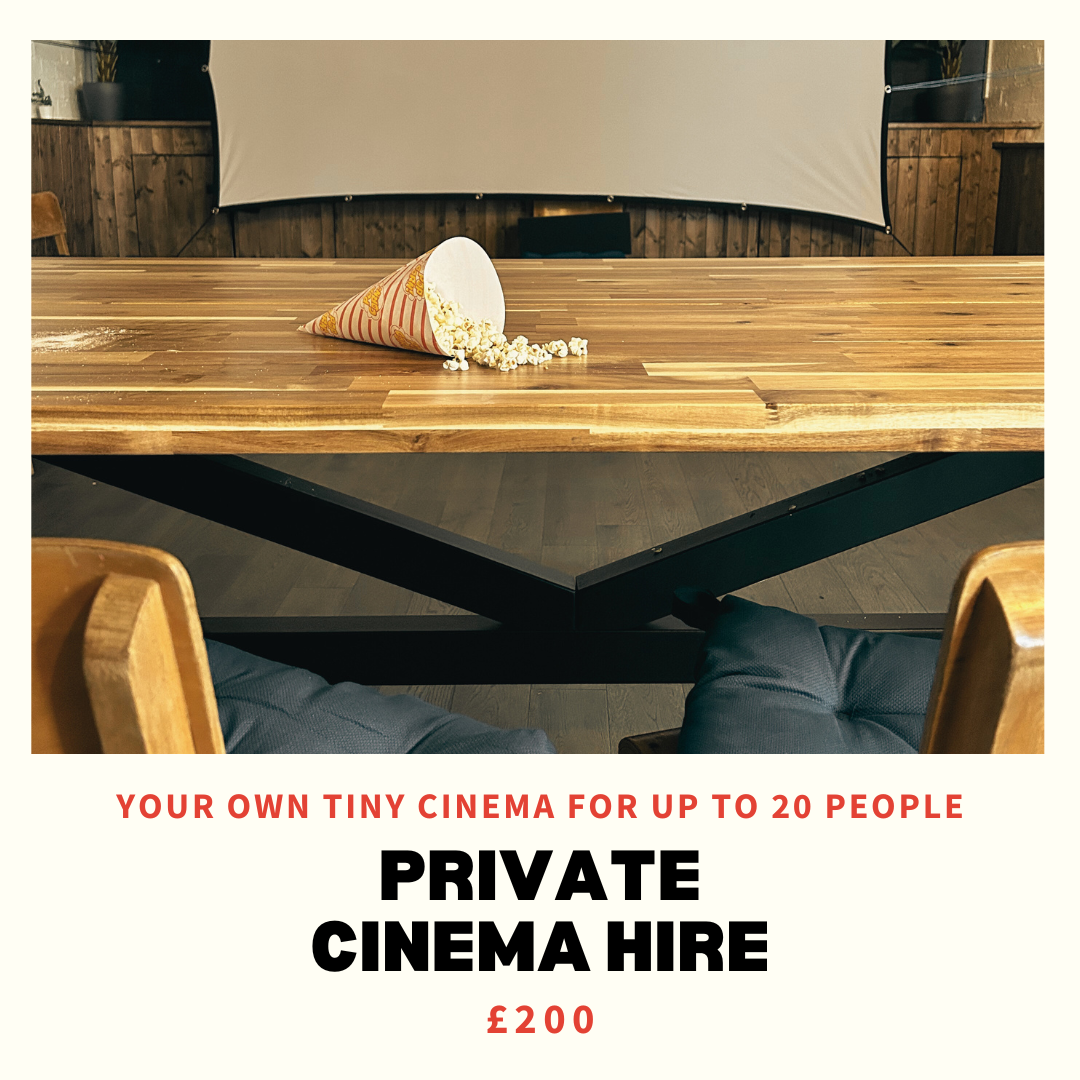 Private Cinema Hire for up to 20 people
Hire our tiny cinema in Penge for up to 20 people!
Step right up and book Penge's tiny cinema, Upstairs at the Taproom, for a night of movie magic! Finally, you can enjoy your favourite flick on the big screen like a true A-lister.
You pick the movie, and we'll lay out the red carpet with our intimate cinema that seats only 20 lucky guests. But don't let the small size fool you, this cinema packs a punch with a large screen, a 5.1 Dolby surround sound system, and a retro popcorn maker that's sure to make your taste buds dance.
This experience covers any commercially available movie of your choice, which will be ready to play on our impressive screen and sound system. Plus, a whole machine full of popcorn flowing with your favourite flavour.
But wait, there's more! We want to make your night unforgettable, once your all booked in, chat to us about drinks packages and pizza delivery for the evening.
It's time to roll out the red carpet and enjoy your movie night like a true Hollywood star! But who will you take...mates or dates?
A voucher is included to be redeemed at your convenience.