Beer delivery £4.50 * Free delivery on orders over £50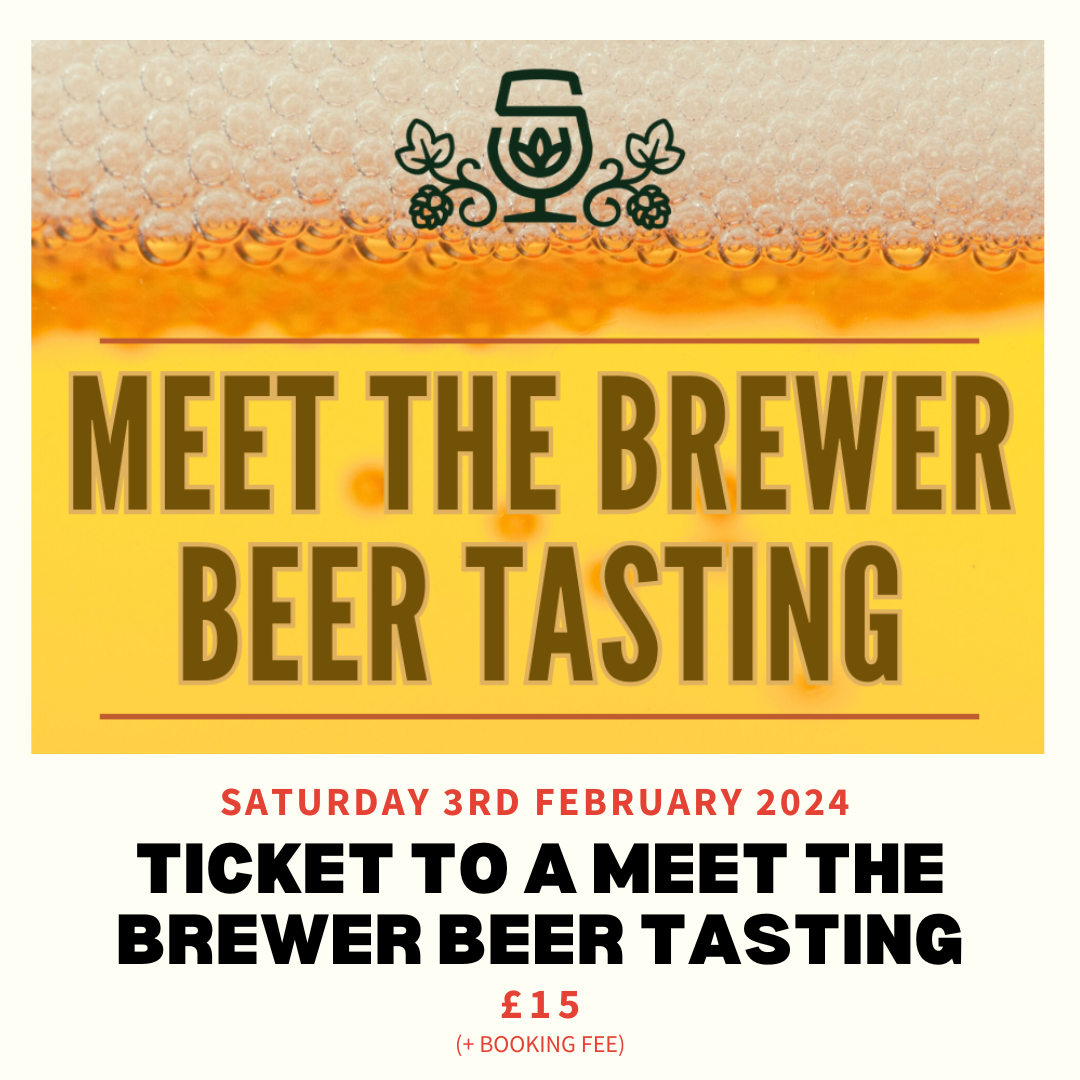 Meet the Brewer Beer Tasting - February 2024
Beer Tasting at Southey Brewery
Saturday 3rd February from 2pm
We want to share a beer with you!
CLICK HERE TO BUY TICKETS

HEY, BEER AFICIONADOS! IN FEBRUARY 2024, WE'RE HOSTING A "MEET THE BREWER" BEER TASTING EVENT. 
WE'LL TAKE YOU ON AN ADVENTURE THROUGH OUR CURRENT BEER SELECTION, WITH A FEW SNEAKY SURPRISES THROWN IN. IT'S THE PERFECT PRESENT FOR YOUR BREW-LOVING BUDDY OR A FAB WAY TO TREAT YOURSELF AND YOUR CREW!
PEEK BEHIND THE CURTAIN AND GET A TASTE OF THE BREWING LIFESTYLE HERE AT SOUTHEY. IT'S AN AWESOME CHANCE TO DISCOVER THE MAGIC OF OUR BREWING PROCESS, ALL WHILE CHILLING IN A LAID-BACK SETTING. SO, WHAT DO YOU SAY? LET'S RAISE A GLASS AND CHEERS TO THE GOOD LIFE!

Tickets cost £15 (+ booking fee). This includes 5 x half pints of Southey beer. Each session will last approximately 1.5 hours. You are welcome to make a day of it and enjoy more of your favourite beers downstairs at the taproom after the tasting. 
CLICK THE LINK ABOVE TO BUY YOUR TICKETS.