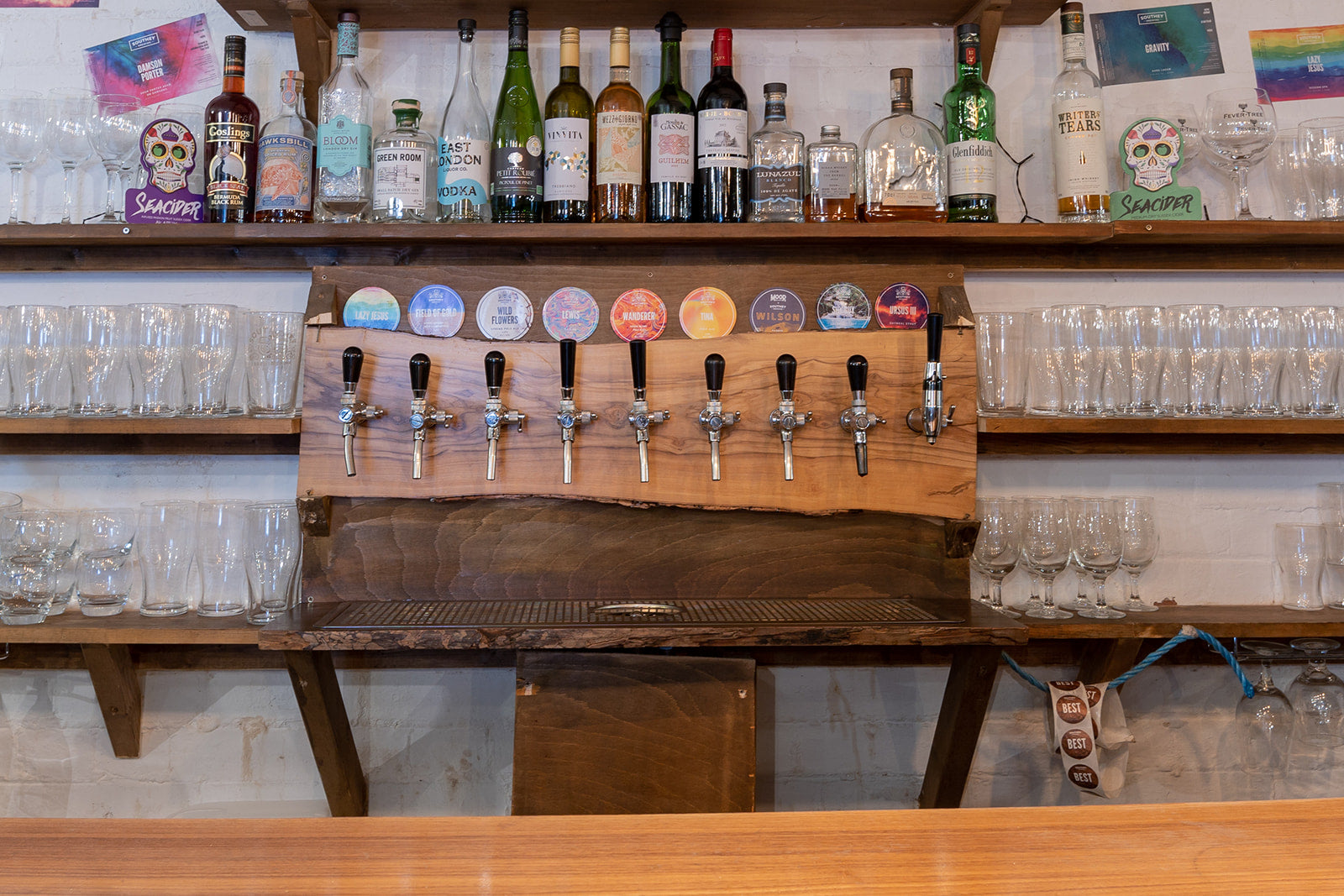 Drinks!
9 Keg Taps & 3 Cask Handpulls of Beers made in house from Lagers to IPA's to Stouts to Bitters and more.

We also stock what we believe is the finest of Wines! Spirits! Traditional ciders! Soft Drinks! Gin! Non alcoholic & gluten free beer! Tea, Coffee and awesome retro snacks (monster munch anyone?)

Hungry?
We have partnered with Yard Sale Pizza of Crystal Palace who will deliver direct to your table in the taproom - just scan the qr code on the menu! (Or feel free to bring whatever you desire with you!